26 April 2022 — the 36th Anniversary of the Chernobyl disaster and the International Chernobyl Disaster Remembrance Day
26.04.2022
On 26 April 1986, an explosion at the Chernobyl NPP in the north of Ukraine (then USSR) shook the world. The accident was the largest man-made disaster in the history of the nuclear power industry. Radioactive substances were released into the atmosphere and spread across the western part of the USSR and part of Europe. Radiation changed the lives of millions of people forever, and the consequences are still being felt today.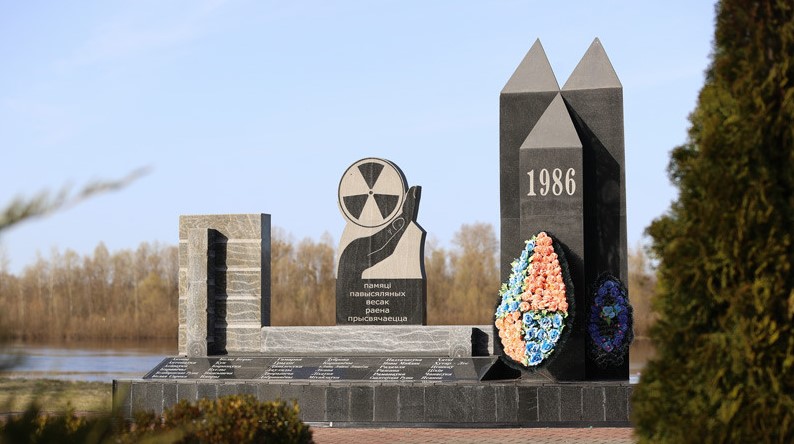 Photo: BELTA.
For Belarus, the Chernobyl disaster has a particular significance. Nuclear contamination of its vast areas led to the resettlement and disruption of the normal way of life of hundreds of thousands of Belarusians.
Since 1990, five state programmes worth USD 19.3 billion have been implemented to overcome the consequences of the Chernobyl disaster.
Belarus is grateful to all international partners who have not remained indifferent and provided support.
Designation of 26 April as the International Chernobyl Disaster Remembrance Day by the UN General Assembly at its 71st session was symbolic.
Much has already been achieved but still a lot to be done. Belarus' Government is expanding national efforts from assistance and rehabilitation to the sustainable development of the affected regions. The 6th State programme on overcoming the consequences of the Chernobyl NPP disaster for 2021 – 2025 sets the following goals: ensuring social protection, medical care, sanatorium treatment and health improvement of the affected population, especially children living or studying in the contaminated regions; improving radiation protection and targeted use of protective measures; promotion of socio-economic development of the affected areas; scientific research and public relations.
Overcoming the consequences of the accident requires a huge national effort, new partnerships, innovation and investment.
In 2019, the UN General Assembly recognised the remaining legacy of the disaster and the need to ensure sustainable development of recovering areas, with a focus on the promotion of local business and tourism, job creation, transition to green technologies, sustainable forestry and agricultural innovation, the inclusion of vulnerable people in local development, popularisation of healthy lifestyles.
Belarus counts on the support of UN institutions, UN Member States and private investors and is interested in attracting international partners to address the challenges in ensuring sustainable development of these regions and their residents.
We look forward to continuing fruitful cooperation with all partners to achieve the Sustainable Development Goals in the affected regions.