Ambassador Mironchik makes a congratulatory note on the occasion of the 50th anniversary of the enthronement of His Majesty The King Charles XVI Gustaf
14.09.2023
On 14 September, Ambassador Extraordinary and Plenipotentiary of the Republic of Belarus to the Kingdom of Sweden Dmitry Mironchik visited the Office of the Marshal of the Realm and conveyed a message of congratulations to His Majesty King Carl XVI Gustaf on the occasion of the 50th anniversary of his accession to the throne.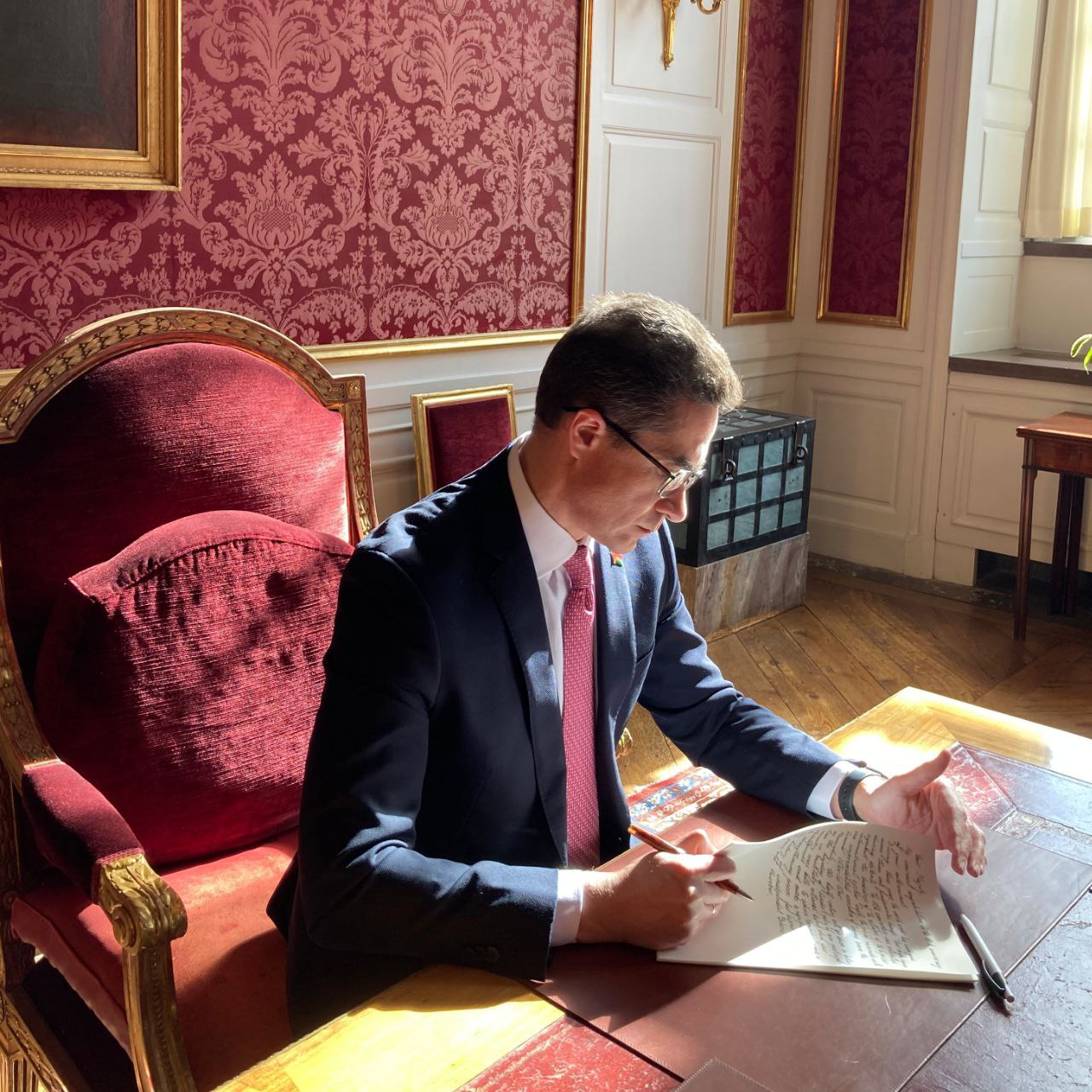 The head of the Belarusian diplomatic mission noted that in the half-century since the Swedish monarch ascended the throne, the world order has undergone more than one fundamental change. The reign of Carl XVI Gustaf began during a period of détente. The 25th anniversary was celebrated against the backdrop of the collapse of the bipolar system. Unfortunately, the anniversary coincided with an unprecedented escalation of tensions since the Second World War. Following a policy of non-participation in military alliances, Sweden has been able to achieve enormous success in development during this half-century and has made a significant contribution to the strengthening of peace far beyond its borders.
The Ambassador noted, that the history of independent Belarus is just over 30 years old. However, Belarusian people also know first-hand the value of peace and stability, and these are the values that our country attaches the utmost importance to preserving.
Dmitry Mironchik expressed confidence that despite the change in Sweden's military and political paradigm, Minsk and Stockholm will be able to maintain mutually beneficial relations. "As my main task is to promote an equal and meaningful dialogue with Stockholm, I hope that such a dialogue will continue, and that the unique expertise of our countries in facilitating peace will bring closer a new era of détente in Europe", — stressed the head of the Belarusian diplomatic mission.